Facials
Revitalised, refreshed, and radiant skin
Fine lines, acne, age spots, and dull, tired skin is something most of us have to deal with at some point in our lives. To help boost your confidence and improve your skin health we offer different types of treatment facials that are bespoke to each individual client. We combine our IMAGE skincare range with our Hi-DR8 and LED light therapy treatments, adding in enzyme peels and serums where necessary.
Before embarking on a treatment programme, we offer a detailed 15-minute free skincare analysis so we can really understand your skin type and listen to any potential concerns you may have. From there, your treatment can vary from fifty-five minutes to just over an hour depending on the facial. In addition, our Aestheticians will offer advice on a daily skincare regime to continue your treatment and boost results at home.
Facials
What is an O2 Lift Facial?
This facial is a relaxing, luxurious treatment that deeply cleanses and gently exfoliates your skin. The treatment is ideal if you're new to facials and would like to be introduced to IMAGE Skincare.
By the end of the facial, your skin will be rejuvenated, luminous and refreshed via the use of two different techniques. The Hi-DR8 cleansing treatment removes dirt, grime, and pollution from your pores, while the Oxygen therapy allows an infusion of plant-derived stem cells, peptides, and a high concentration of enzymatic botanicals, to penetrate your skin. A lymphatic drainage massage is included, which will leave your skin rejuvenated, luminous and refreshed.
Suitable for: All skin types
Treatment time: 55 minutes
Price: £85
Ads ons: LED therapy – £25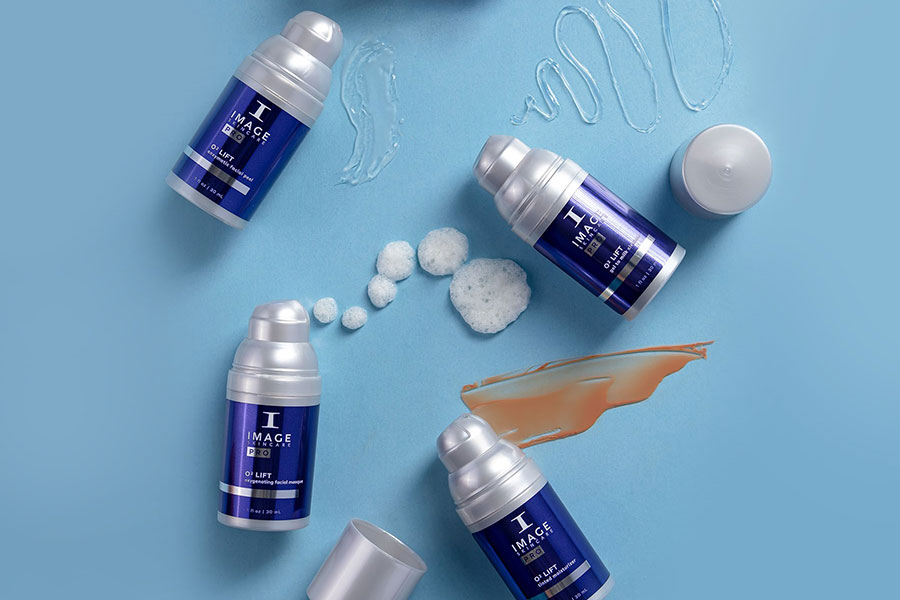 What is a MAX Stem-cell Facial?
Using high performance ingredients such as peptides, stem cells and botanicals and incorporating this with microburst technology, this facial will help restore the appearance of facial volume and firmness. Combined with a hyaluronic acid booster, it will also aid dry, dehydrated and dull skin. 
The facial starts with the Hi-DR8 cleanse and exfoliation treatment which is followed by a non chemical enzyme peel, enhanced with plant derived stem cells which helps re-balance your skin. Depending on your skin concerns our Aesthetician will apply one of our cosmeceutical masks which are all infused with the latest anti-aging, balancing and hydrating technologies. This luxurious treatment is finished off with a lifting and toning neck and facial massage using a serum highly concentrated with plant derived stem cells and potent peptides, which will leave your skin looking firmer, radiant and refreshed.
Suitable for: all skin types, focusing on more mature skin with some laxity and ageing concerns.
Treatment time: 55 mins
Price: £99
Ads ons: LED therapy – £25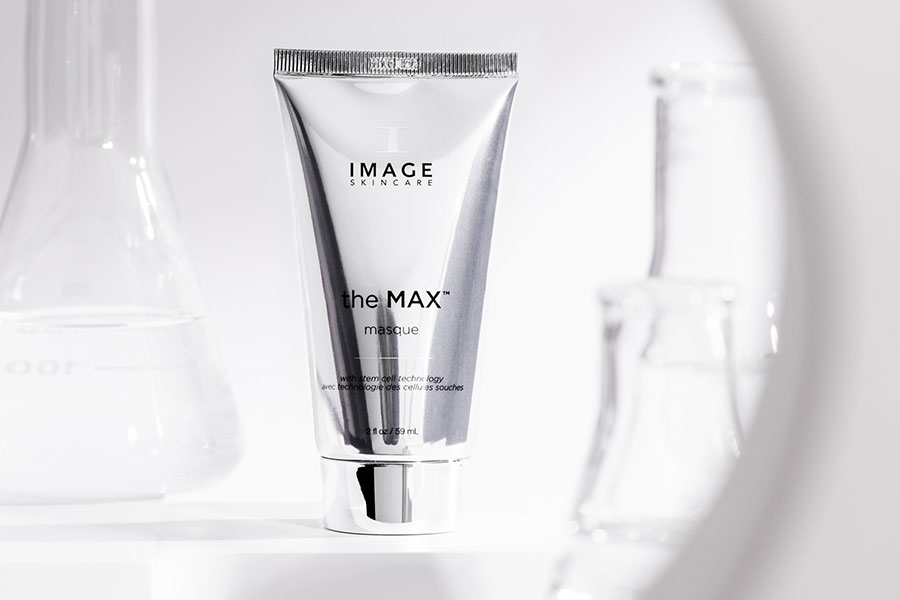 What is a HiDR8 Facial or the 'Red Carpet Facial?'
This treatment will leave your skin 'party ready' and feeling instantly firmer, brighter and plumper, with no downtime. You'll be ready for your red carpet moment the minute you walk out of the clinic. It is commonly known in the media as the "Red Carpet Facial" as it is a favourite among the stars of Hollywood. 
Our Aesthetician will start your facial with the Hi-DR8 cleanse and exfoliation treatment, this is followed by diamond Microdermabrasion to give the skin a deeper exfoliation and allows better product penetration. This will be followed with a lymphatic facial massage, using Vital C oil and our IMAGE  biomolecular hydrating recovery mask, which has a blend of amino acids and antioxidants for the ultimate skin rejuvenation.  
The final step in your facial is Oxygen therapy, to push all of the previously used serums deeper into the epidermis and leave your skin looking refreshed, radiant and glowing.
Suitable for: All skin types
Treatment time: 55 minutes
Price: £110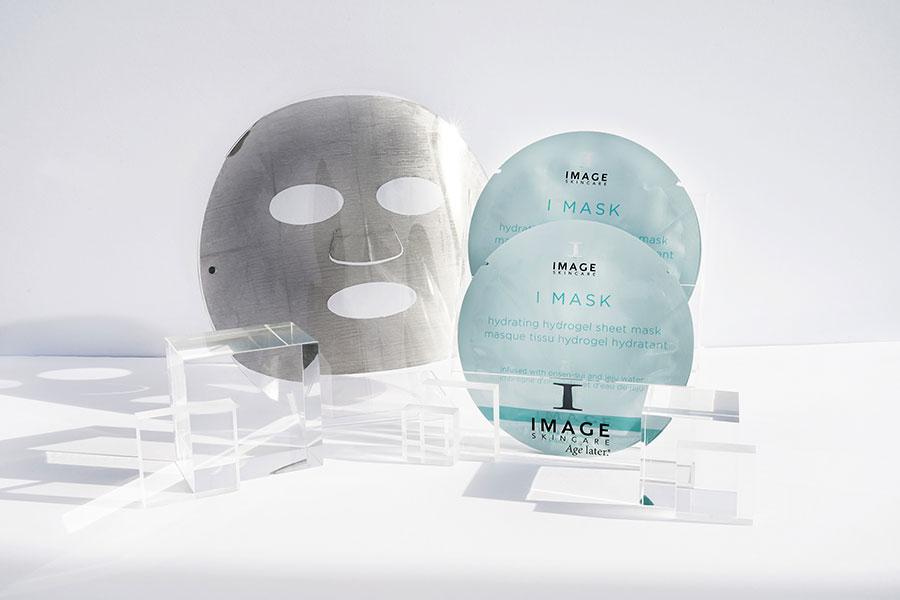 What is a Be-Clear Facial?
Our Aesthetician will use a two-step deep cleanse to begin your facial, followed by hydrodermabrasion, and an Ormedic enzyme peel. 
Hydrodermabrasion uses vitamin-infused water to hydrate the skin, whilst deeply cleansing and gently exfoliating. This is used in combination with vacuum suction to remove stubborn blackheads and blocked pores. Once complete, the Ormedic enzyme peel follows. This is a non-chemical peel that rebalances, regenerates, and restores your skin. This is followed with a Probiotic masque which helps to calm the skin and restore the PH balance. A dose of purified and pressurised oxygen finishes off this facial pushing the antibacterial peptides further into the skin helping to kill any remaining bacteria. 
For an even more clinically effective treatment add on a 10-minute session LED blue light therapy which has powerful antibacterial properties and aids to normalise your oil production, reduce inflammation, redness, and shrink enlarged pores. 
Once your facial is over, your Aesthetician will give you advice on a full three step skincare regime, to continue at home, with suitable products and an ongoing treatment plan to help benefit your skin. 
Suitable for: congested, open pores and acne-prone skin types
Treatment time: 55 minutes
Price: £99
Ads ons: LED therapy – £25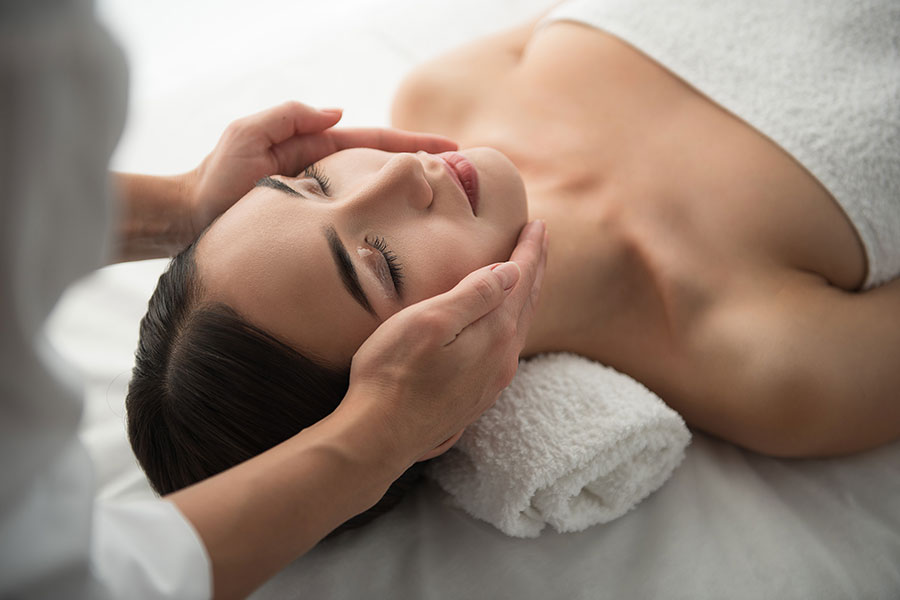 What is a bespoke treatment plan?
Everyone's skin is different and our range of facials above may not necessarily cover your own skin concerns and problems. Our Aesthetician will assess your skin and discuss with you what you are hoping to achieve in order to create the perfect treatment that is specific to you and your skin type. We will provide you with a results-driven plan and use a range of therapies such as diamond dermabrasion, oxygen therapy, peels, Exilis skin tightening and LED therapy in combination with products from our skincare ranges. 
We stock a wide range of skincare, some of the products are only available through professional medical prescribers. The products use the most advanced technology and ingredients from peptides, stem cells, retinol, enzyme peels, and high-level AHA/BHA chemical exfoliators to give you a highly effective and professional treatment for your specific skin conditions.
Suitable for: Anybody with any type of skin concerns  such as rosacea, hyperpigmentation, dehydration, sagging jaw line or other ageing concerns.
Treatment time: varied
Price: Dependent on your plan