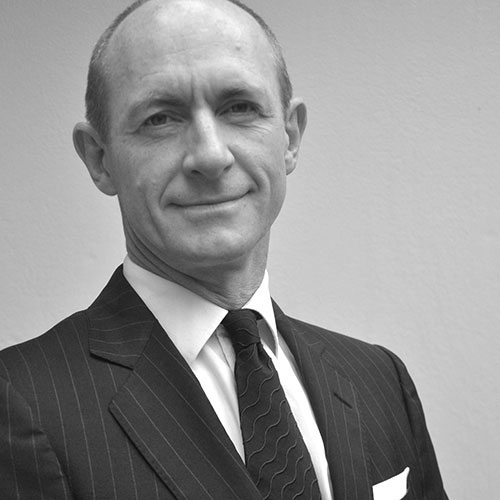 Simon Watts
With over 25 years experience working in the NHS and private sector, Simon Watts has travelled across the world, working in various medical roles – from trauma surgeon and flying doctor, to ENT (ears, nose and throat) Consultant and Honorary Senior Lecturer at Brighton and Sussex Medical School. He is also currently a member of the European Academy of Facial Plastic Surgery.
As owner of Ocean Wood Aesthetics and with his extensive experience in facial plastic surgery, Mr Watts is delighted to offer a high quality aesthetic experience to the residents of Petworth and beyond.
Although we do not offer more invasive procedures, such as surgery, on site at our Ocean Wood Aesthetics clinic, Mr Watts is available here for ENT consultation appointments, where you'll be able to discuss your concerns and appropriate next steps.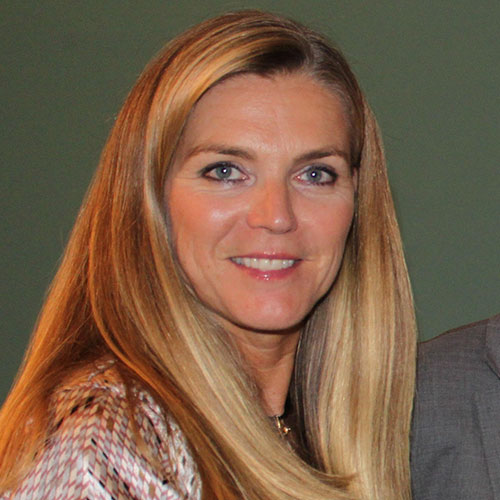 Julie Thom
Julie gained her qualification in Aesthetics in Edinburgh, from Mary Reid College and worked independently at her own business, before returning to Cardiff university where she qualified with a BSc in Psychology.
She then worked in London with PR and crisis management companies, was involved in national PR campaigns and creating crisis exercises and media training for chief executives of multinational companies.
Missing the creative buzz, Julie returned to her love of art and makeup by training as  a makeup artist for film and TV. She worked in theatre, before moving into tv and feature films, where she worked on a number of high profile productions with A-list stars and directors.
After having her family, she returned to Aesthetics and is now excited about the prospect of expanding Ocean wood Aesthetics into a successful and innovative clinic.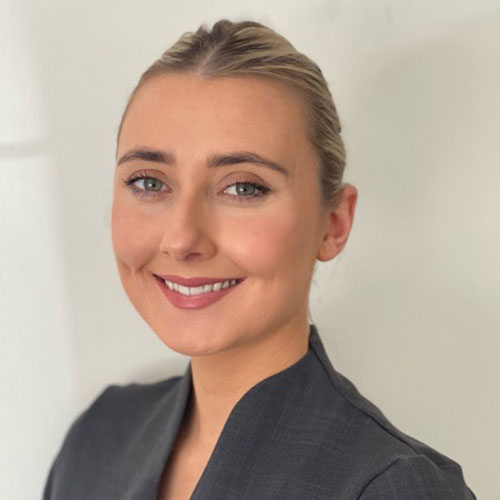 Amber Heathcote - Aesthetician
Amber has over ten years of experience in the beauty industry. Her passion for tackling skin concerns and advanced facials started when she was studying beauty therapy in college, at a time when she was experiencing persistent hormonal acne. Advanced facials were the only thing that helped her acne and since then, Amber has always been interested in the science behind skincare and how much of a positive impact it can have on someone's life.
Amber is trained in a variety of aesthetic treatments including facials, LED Light Therapy, peels and Microneedling and brings a wealth of knowledge and passion to the team.
In her spare time, Amber loves to travel and explore new places. When she's not jet-setting, she enjoys staying active in the gym and paddle boarding.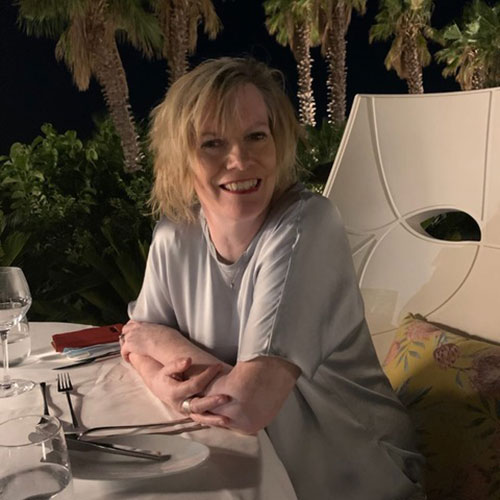 Ginny O'Brien - Office Manager
Ginny joined Ocean Wood Aesthetics with over twenty five years of experience in the private healthcare field, five of which were spent exclusively working with our very own Simon Watts. She's dedicated to offering the highest level of care, positive energy, and exceptional customer service to every patient who visits the clinic.
Outside of the office, Ginny is a keen runner and loves spending time with her children and partner. She bakes gluten-free treats and enjoys gardening, especially when it comes to growing vegetables and rearing chickens!