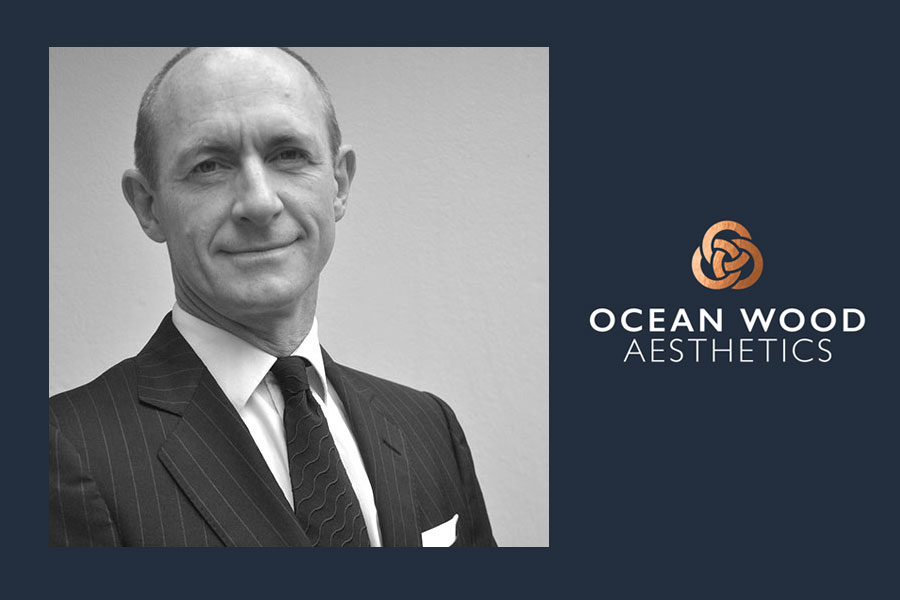 To celebrate the opening of our new Petworth clinic, we asked Ocean Wood Aesthetics founder and Facial Plastic Surgeon, Simon Watts, about his experience over the past 25 years and his hopes for the future. 
Could you tell us a little bit about yourself?
I was born in the UK, but when I was three, we emigrated to Zambia as a family and subsequently South Africa where I spent most of my childhood and young adult life. With my father being a committed 'mining man' we lived in fairly rural towns and villages which facilitated a wonderful carefree existence, which I am tremendously grateful for now. 
My secondary and university education was undertaken in SA before I emigrated back to the UK, in 1994. I undertook further training throughout England before finally settling in Brighton in 2003, where I still work as a consultant.
How did you become a facial plastic surgeon?
I was accepted into the Witwatersrand medical school, Johannesburg, in 1984 (yes I'm that old!), before graduating in 1989 and working at the world famous 'Baragwanath Hospital' in Soweto.
Following this, I worked as a trauma surgeon and flying doctor, before settling down to establish my career in ENT surgery. I began this part of my career in Johannesburg and then continued in Birmingham as a junior doctor, before undertaking specialist ENT training up in the North East of England.
During my specialist training I decided to sub-specialise as a facial plastic and reconstructive surgeon, undertaking the Faci Plastic Joseph Fellowship in Europe and sitting the American Board exams in Facial Plastic and Reconstructive Surgery. I was appointed to my ENT Consultant post in Brighton in 2003 and have, over the years, set up a specialist Rhinology and Facial Plastic Surgery practice on the NHS and in the private sector.
I am now an Honorary Senior Lecturer at the Brighton and Sussex Medical School teaching under and postgraduate trainees, plus I lecture on various related subjects both nationally and internationally. I am also currently a member of the European Academy of Facial Plastic Surgery.
What do you like about working in the aesthetics industry?
As you can imagine, being a doctor, my instincts are very much orientated towards the sciences as it is scientific reasoning that, in the main, dictates my thought processes and management of surgical cases. However, I also have a profound admiration for the arts and was, slightly surprisingly, admitted to drama school before I came to my senses and went into medicine instead!
Nevertheless, this appreciation for the arts has fed my passion for endeavouring to combine the artistic side of facial anatomy and form with the scientific side of attempting to improve facial proportion and contouring. This, in a nutshell, is what makes facial aesthetics such fun but, at the same time, so rewarding as well. I am, truly, a very lucky man!
I also love the fact that, in my line of work, I can actively make a difference to my patients' confidence levels and self esteem. Confidence is an interesting character trait that is often personality based and thus exhibited in a multitude of different ways. Nevertheless, there is often a common thread underpinning confidence which relates to how we feel about our own appearance.
Our face plays a significant part in defining what and who we are and how we project ourselves to the world. Thus, it makes perfect sense to make the best of whatever facial features we have, particularly as we start to age.
One way of doing this is to nourish and maintain the integrity of your skin with a combination of appropriate facial products and rejuvenating treatments, but there are also subtle aesthetic treatments such as botox and fillers that can be used very effectively to improve facial contours, thus giving a long lasting, natural improvement.
We hope that by rejuvenating your face, we can rejuvenate your confidence too!
What has been your greatest achievement so far?
Quite simply, I'm an ordinary man who has been allowed and enabled to do some extraordinary things. This is very much down to my wonderful family and friends plus the fantastic colleagues that I have had the privilege to work with over the years.
What are your hopes for the new Ocean Wood Aesthetics clinic?
My hopes (and dreams) are simple: we intend to offer a high quality aesthetic experience to the residents of Petworth and hopefully, beyond. Our services will be underpinned by a warm and enthusiastic team of professionals who will always go the extra mile for their customers.
The Ocean Wood Aesthetics team are qualified to offer a range of aesthetic treatments, from botox to facials. Simon also offers consultations for a variety of facial plastic surgeries. If you'd like to make a free cosmetic consultation appointment to discuss your aesthetic concerns, you can do so here.